Most times you would want to define shipping rates for your store. That is, users must pay for shipping in order to receive their order.
Doing so is easy in Kloudstores, first you'll have to navigate to "Shipping" and click on "Add your first shipping rate". Complete the form to add the shipping rate.
Shipping provider refers to the company that will handle the shipping (FedEx, UPS, TNT, etc). Select the one that you'll be using. If you can't find it in the list don't worry. Email us your shipping provider and we'll add it in the list in a couple of hours.
The Zone is the area where this particular shipping rate will apply to. Click "Add zone" to select the zones you want. To define a shipping rate available everywhere click "Add all" in the popup.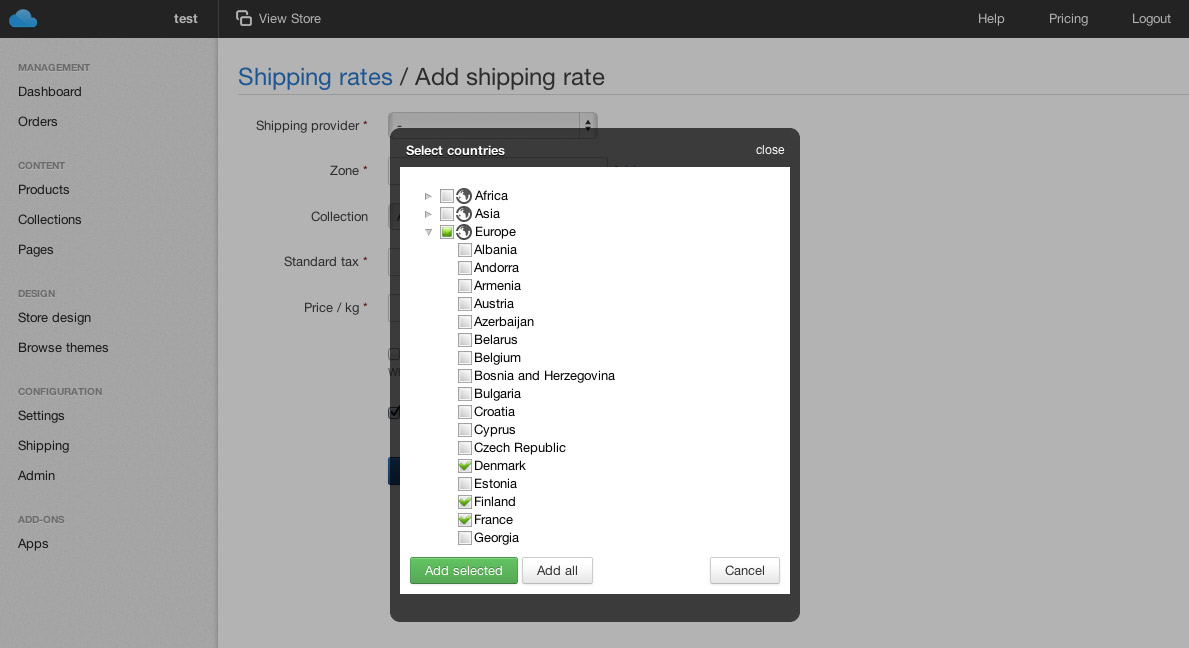 You can define shipping rates that apply only for certain collections. To achive this change the Collection from "Apply to all collections" to whatever collection you need this shipping rate to apply to.
The Standard tax field is the initial value for your shipping rate. Based on the Price / kg field the final shipping rate can increase based on the weight of the package.
Final shipping rate switch will make this shipping rate the last one applied to an order if all the constrains match.